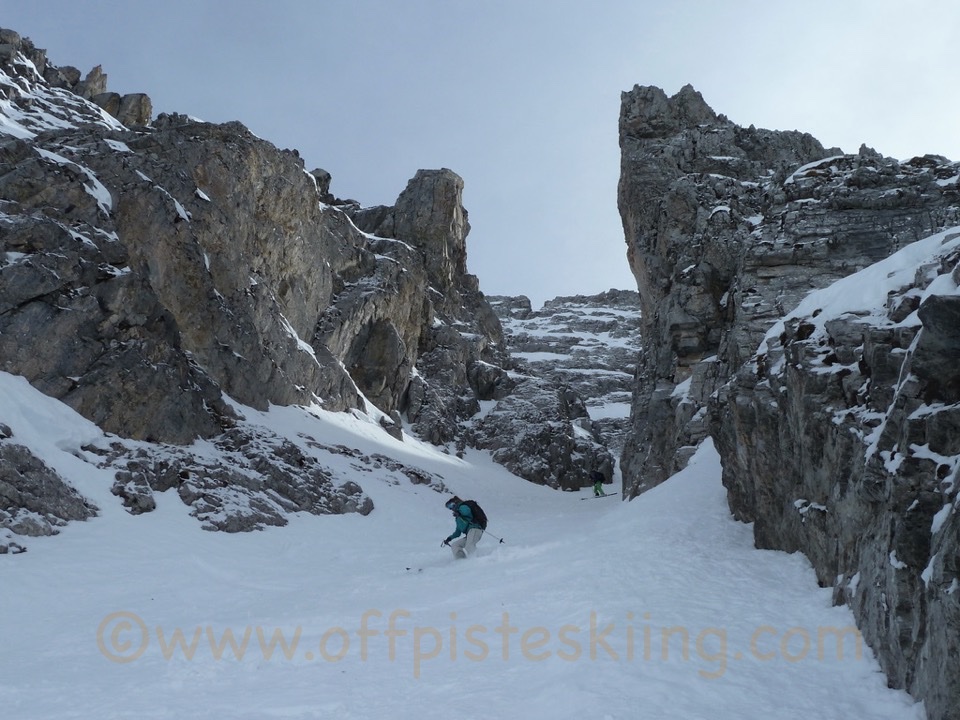 No winter would be complete without this legendary off piste adventure week…  almost 2 years to the day after we were shut down by C-19 Steep Vanoise was back once again for the 13th year! Once again I was joined by IFMGA guide Dorian Labaeye, with 2 teams alternating between us through the week.

Despite a relative drought and some warm, windy and sandy conditions there was some great skiing to be had around the 3 Valleys and further afield. My team on day 1 hit the ground running with a steep classic at the head of the Courchevel  valley:
On day 2 we went for a 'leg-stretcher' out behind Courchevel to the mighty Breche Portetta – no traverse this time, but a visit to this stunning collection of rocky spires before descending back down to Courchevel, with good cold snow followed by some character building heaviness as the temperatures soared…
Dorian's team went 'full adventure' on Wednesday, with a big traverse from Pralognan to Champagny-le-Haut, with some proper mountaineering thrown into the mix…
No ski pictures from the descent, but some great mountain shots!
With temperatures still holding very warm on Thursday we went looking for spring snow on the highest parts of the 3 Valleys, and found it… with a great link-up of descents towards Orelle.
For the final day of Steep Vanoise 2022 we joined forces for a full team adventure from Val Thorens down to Pralognan, linking up a couple of couloirs on the way – a fantastic way to finish the week!
Thanks to Amanda, Jack, Gavin, Jimmy, Rod, Stuart, Audrey & Steve and of course thanks to Dorian! See you all next winter!!