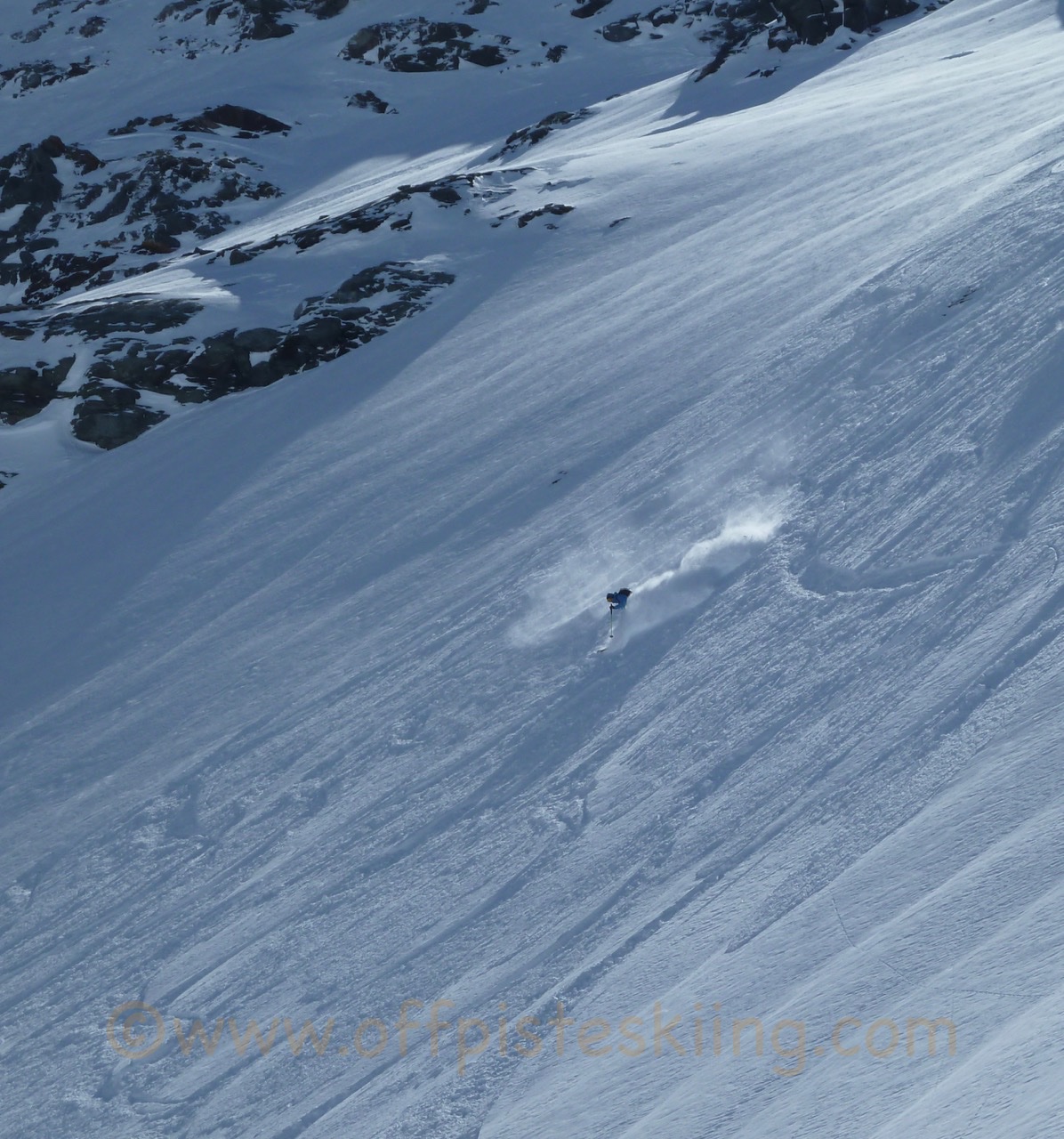 Early March saw the first of the 2020 editions of the legendary Steep Vanoise week – now into it's 12th year and counting…
The first 2 days while I was still in transit from Kyrgyzstan the team were out with Rob Watson and with snowfall and poor visibility spent a couple of days exploring the tree-lines of the 3 Valleys.
The forecast for Wednesday was bluebird and we headed up into La Plagne from Champagny and had a few nice warm up laps down the steepness on either side of the Bellecote bubble before the Traversee chair opened and we were able to head round for a look into the North Face of Bellecote. Having worked hard to put in the traverse up to Cairn & Canadians (good job Rob!) we decided against these due to a combination of avalanche rubble low down and residual risk, and headed for the Petite Face Nord instead where we had a great run down with surprisingly skiable snow still below the rain/snow limit.
Altitude was the key for the last 2 days of the week to stay in colder snow so we headed fro Val Thorens & Orelle – Thursday was good under the Cime de Caron cables, but Friday turned into a monumental day, with a new fall of fresh snow overnight and 30-40cms of champagne powder to be skied.
As it turns out that may well have been the last day of the 19/20 season as Covid-19 led to the 3 Valleys shutting their doors on the Sunday morning and France locking down on the Monday, but what a day to finish on!
Big thanks to Stu, Mark, Alex, Rod and Jules and of course Rob W for a top week – I am looking forward to the 2021 editions of Steep Vanoise already!